GitNex Release 1.0.0 - Android client for Gitea
I was working on GitNex for the last few months. GitNex is a free, open-source Android client for Git repository management tool Gitea. Gitea is a community managed fork of Gogs, lightweight code hosting solution written in Go.
Here are the key features which comes with release 1.0.0.
My Repositories
Repositories list
Organizations list
Create new repository
Create new organization
Search/filter repositories and organizations
Profile view
Repository stars, watchers, issues count
Issues list
Issue comments
Comment on issues
Search issues in issues list
Create new issue with multiple assignees, labels and add milestone, due date to it
Create label
Edit / delete labels
Repository information
Milestones list
Create new milestone
Branches list
Releases with source download
Collaborators view for repository
Markdown support
Emoji support
Settings : Pretty and Normal time format, language change
Option to access local non-https installs
Login/Logout
Screenshots
Login Screen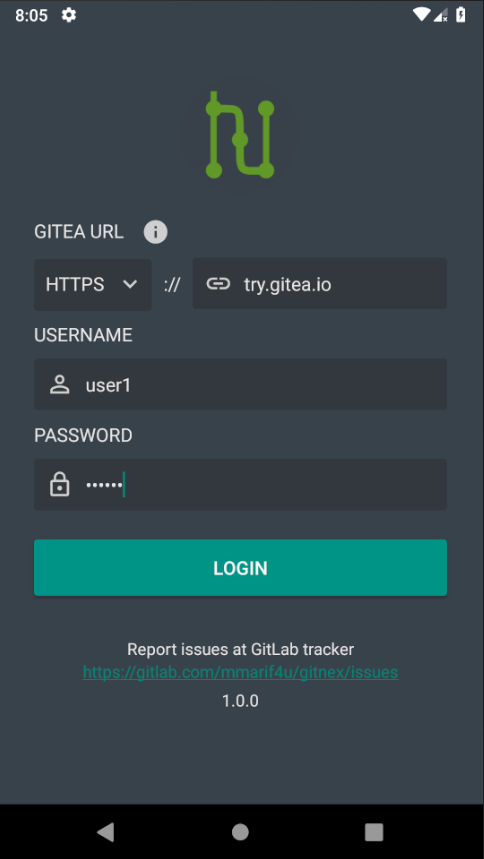 Repositories Screen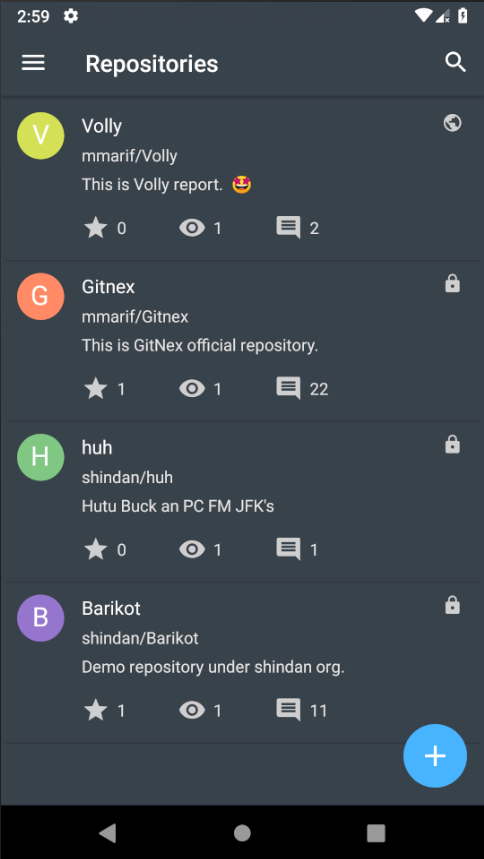 Issues Screen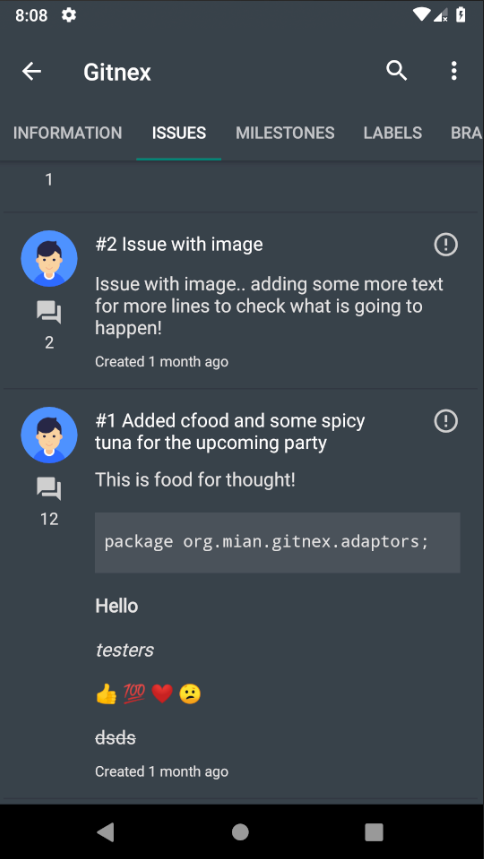 More screenshots here.
Post all the issues in the GitLab issues tracker.