KDE Plasma 5.2 is out
KDE team proudly announced the immediate release of Plasma 5.2 with some new features. The last time i tried it(5.1) there was still missing features like KScreen which is now ported to KF5 and is part of Plasma 5.2.
BlueDevil
KSSHAskPass
Muon
Login theme configuration (SDDM)
GTK Application Style
KDecoration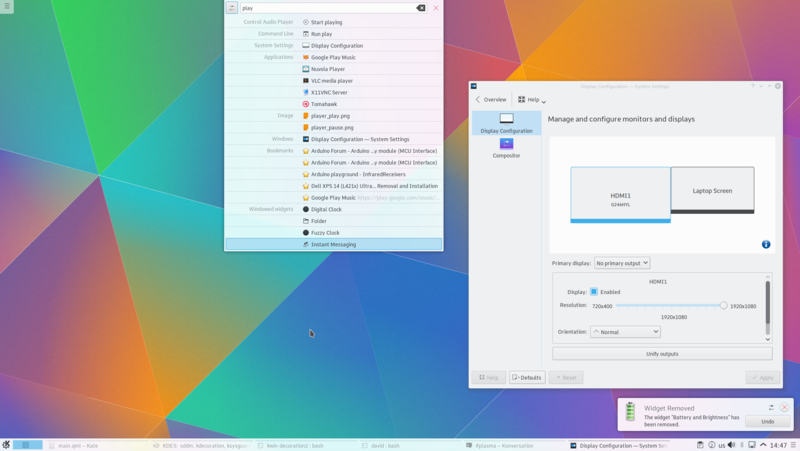 Some other changes and features:
Undo changes to Plasma desktop layout
Smarter sorting of results in KRunner
Breeze window decoration is now used by default
New Breeze icons is in full swing
New plasma widgets: 15 puzzle, web browser, show desktop
Audio Player controls in KRunner
KRunner get most of the love this time and its a nice one. Just hit Alt+Space and start typing.

I am on openSUSE 13.2 and i will be definitely trying it out later some time.
Some of the distros will package it soon and some already have it. Check out the distros at the announcement link.
Here is the announcement link for more details.